Welcome to
Chico Metal Finishing, Inc.
Your premier anodize and alodine chem film service provider. We have routes developed for pickup and delivery from Sacramento to Redding serving much of Northern California. We want to be your finishing partner in the modern American metals manufacturing process.
Our capabilities are as follows:
Anodize - Decorative, sulfuric acid anodize Mil-A-8625 Type II. Various colors available.
Hard Anodize - Tough, dense, very wear resistant - Mil-A-8625 Type III. Various colors available.
Chromate conversion coatings in clear, commonly known as Alodine. Clear chromate coatings are trivalent chrome based and ROHS compliant.
Glass bead blasting using different media sizes to accomplish different appearing mechanical finishes prior to anodization. Very smooth satin finishes are the result.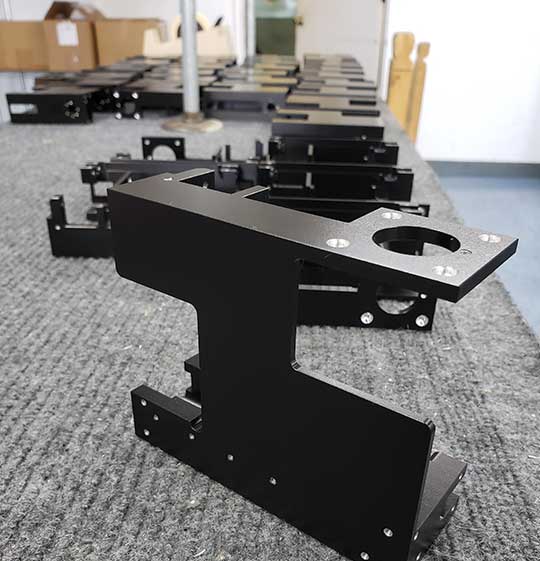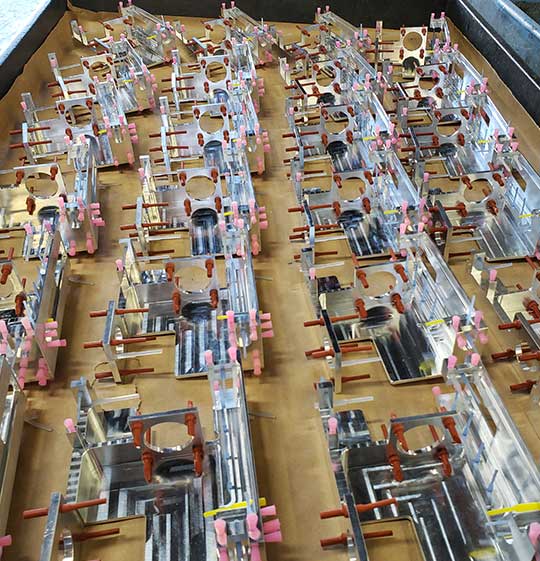 Standard Decorative Sulfuric Anodize, Mil spec Type II

Hard Anodize, Mil spec Type III

Teflon Top Coating available for added lubricity

All anodizing done to Mil-A-8625, and is ROHS compliant

Glass Bead Blasting in a variety of bead sizes

Clear Chromate Conversion coating, ROHS compliant

Precision masking of all coatings

Pick-up and Delivery routes throughout Northern California